Thanks for requesting your free quote!
A licensed insurance agent will contact you shortly to give you complete details and to discuss your personalized guaranteed acceptance life insurance quote.
No time to wait? For immediate assistance
Need more information? We've got you covered.
Can I apply online?

Yes! Colonial Penn offers a simple online application for you to fill out and view available plans and quotes in your area. Get started now.

Will calling cost me any money?

Never. It is completely free to call us and there is no obligation to apply for a plan. Our agents are ready to help discuss and compare your options, answer any questions you may have or help you apply (if you're ready)—all at no charge.

Why should I use Colonial Penn?

Our licensed insurance agents are passionate about helping you understand your coverage needs and will work hard to find a guaranteed acceptance life insurance policy that works for you.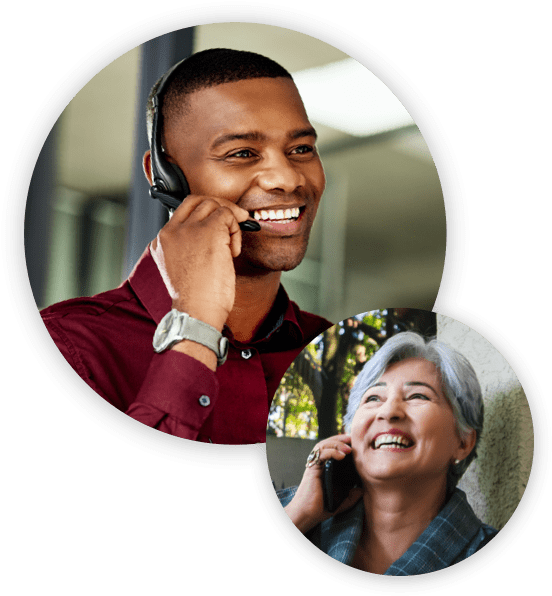 Calling us is the fastest way to get your quote!
Our licensed insurance agents are ready to discuss your options.